Fashion Branding-
Jan 2015
I was introduced to the Brandcenter by my Fashion Branding teacher during my undergraduate studies at Virginia Commonwealth University. I started researching the program on my own with interests in Strategy or Creative Brand Management.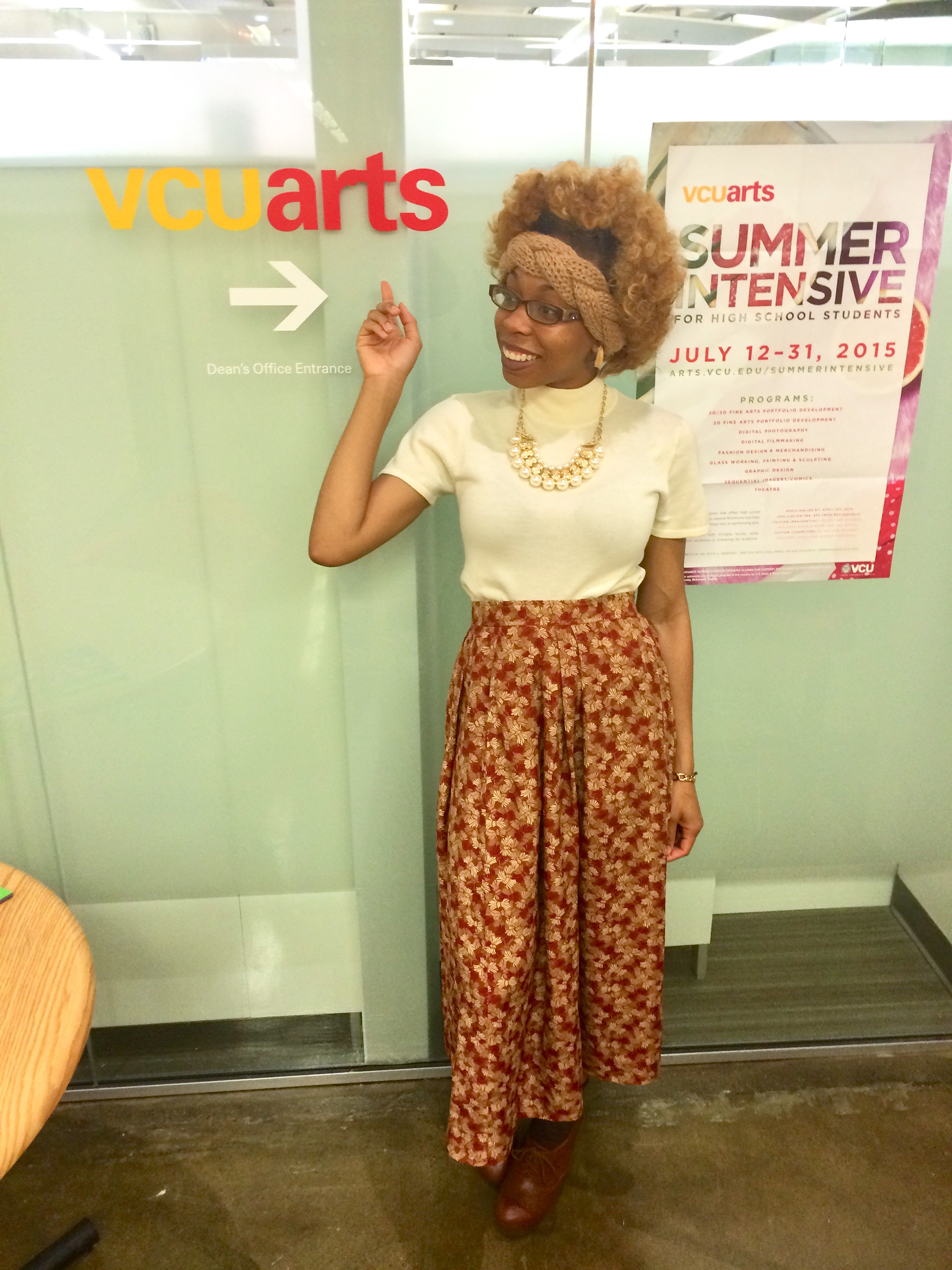 YMA Scholarship Opportunity Birchbox-
Jan 2016
I entered a
competition
through the Young Men's Fashion Association Fund where I was tasked to create one new creative idea and one new expansion strategy for Birchbox. My concepts to create an augmented reality loyalty program and open virtual stores in duty free zones of airports in fashion capitals made me a $5,000 scholarship recipient.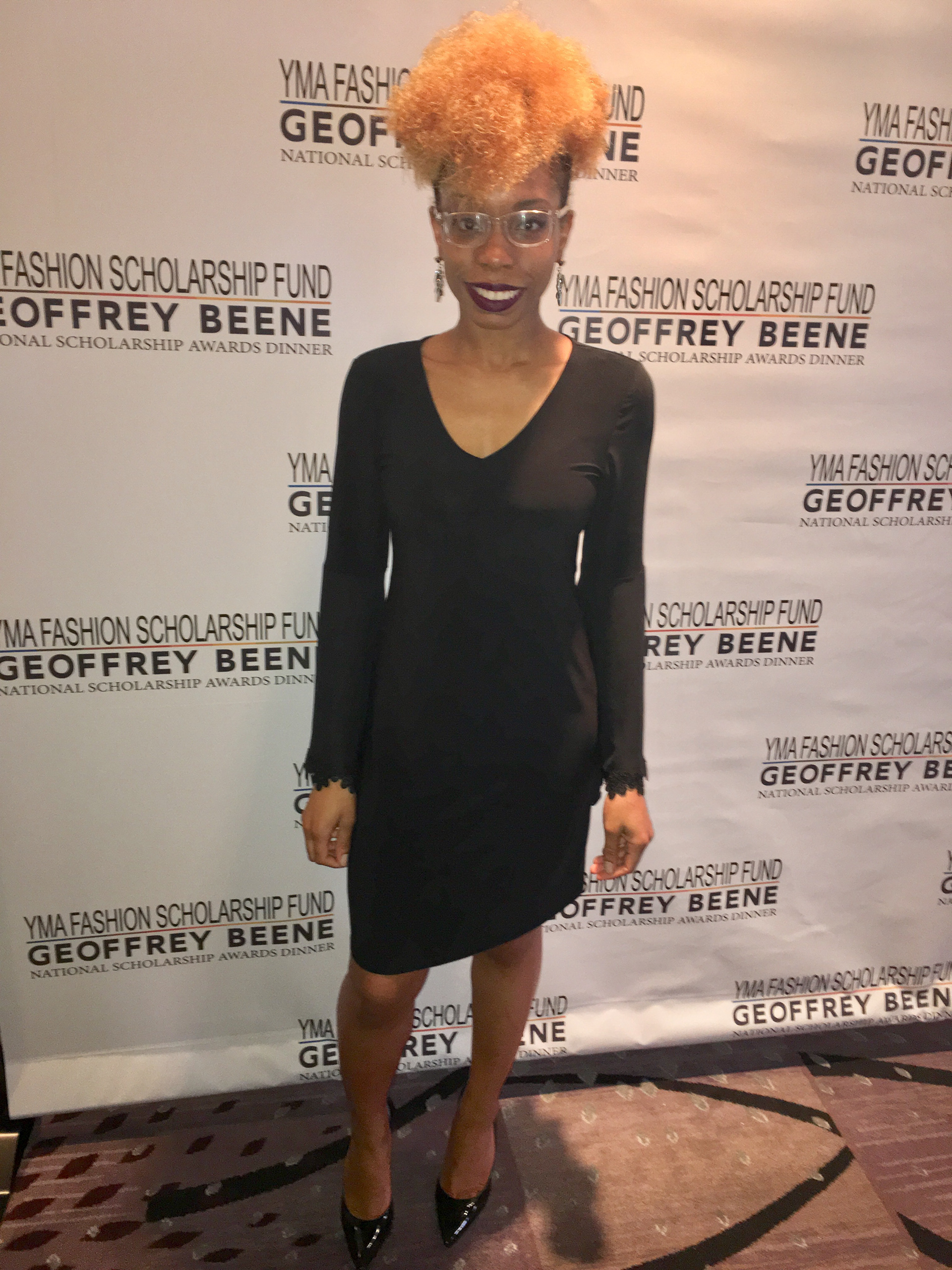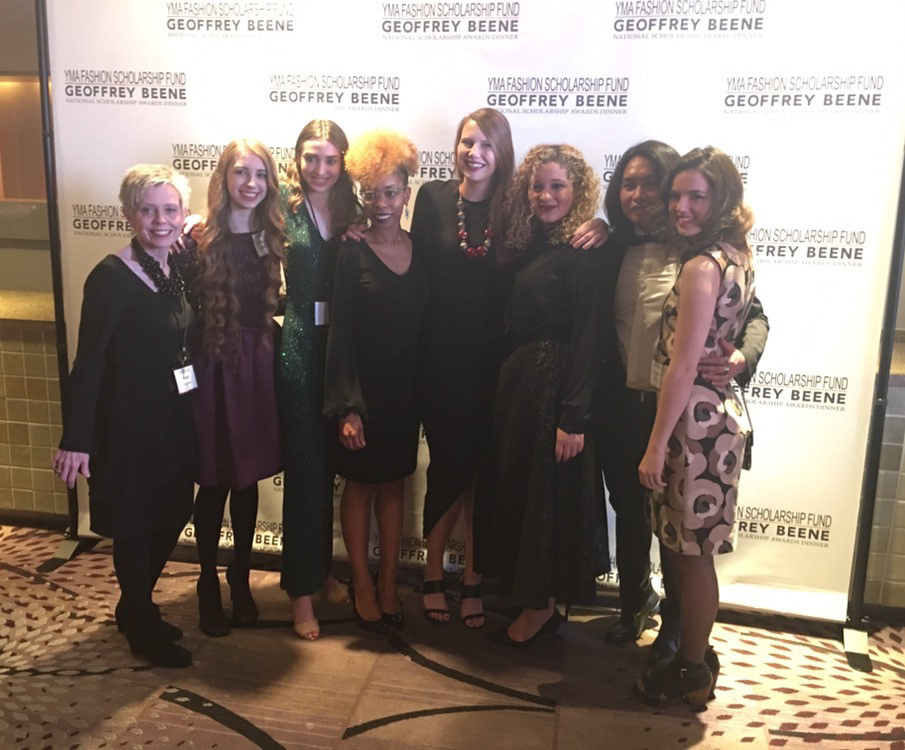 The Martin Agency 10 Day Student Workshop-
June 2017
The summer after I graduated with my Bachelor's, I completed The Martin Agency's 10 Day Student Workshop program as a Strategic Planner. A Senior UX Strategic Planner presented the Chevy Find new Roads campaign to my workshop class. The Martin Agency designed the Chevy Positivity Pump for the Chevy Find New Roads campaign- the first fuel pump to accept online positivity as payment. I was fascinated and knew I had to set up a meeting with her immediately to pick her brain Prepping for my meeting with the UX Planner made me go back and look up the Experience Design track the Brandcenter offered. After speaking with her and learning more about her role, I started connecting the dots as to how I like to use technology to create physical and tangible experiences.
Brandcenter Information Session-
Nov 2017
I attended a Brandcenter Information Session with every intention on deciding whether I'd be Team Strategy and Team Creative Brand Management. When I entered the room, I picked up three track brochures instead of two- Strategy. Creative Brand Management. And Experience Design. I listened to each student talk about their journey and how they ended up in the track they were in. While listening to each person speak, I started thinking back to how I enjoyed concepting the Birchbox virtual stores and fell in love with the Chevy Positivity Pump. When it was time to tour the building, I walked over to the Experience Design group. I had to follow my intuition- the grey area of what Experience Design was made me a little nervous, but I still gravitated towards it and don't regret it!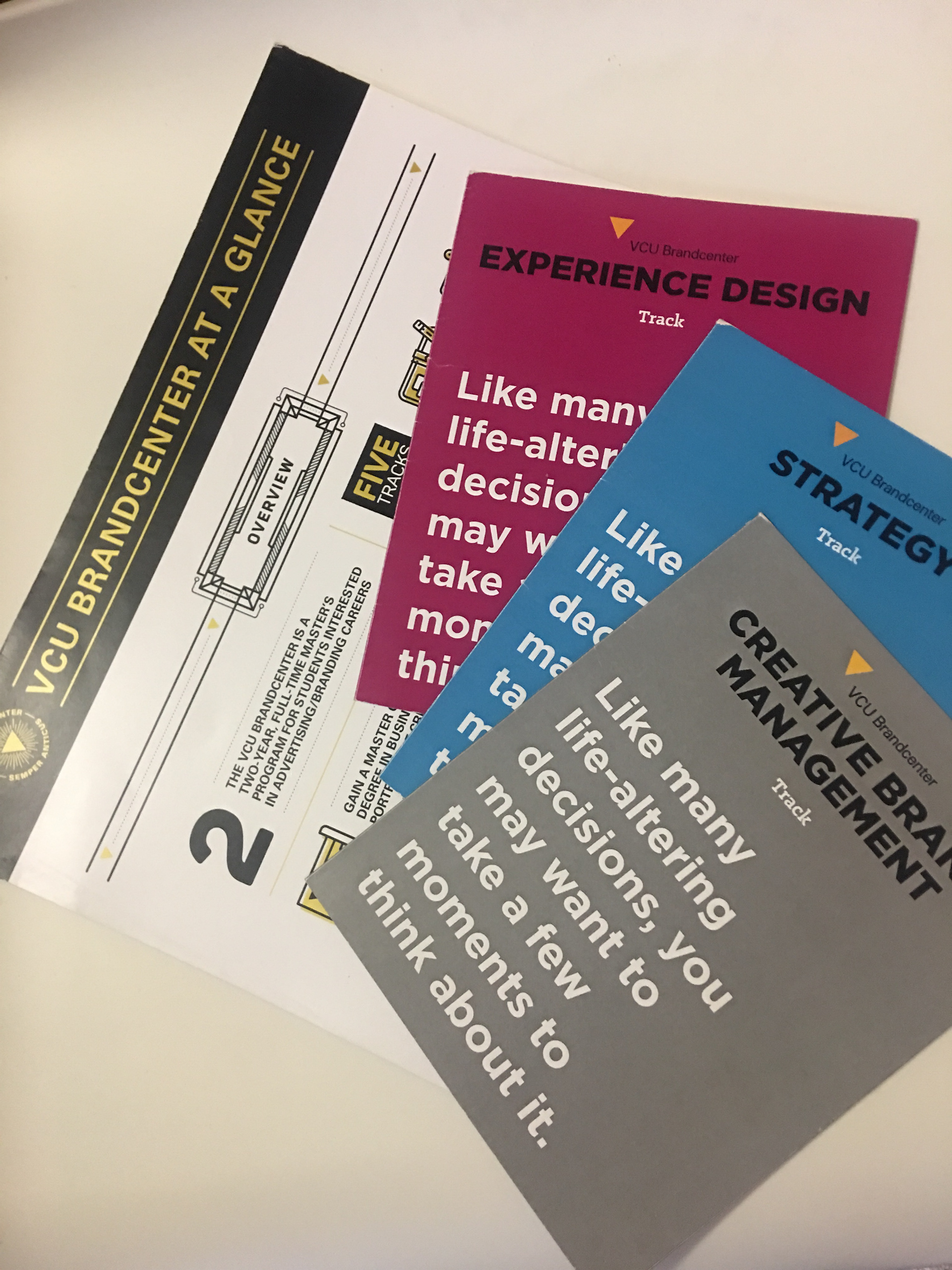 Adopted Into the Brandfam-
Aug 2018
I started my journey at the Brandcenter in August 2018 as a Master's Candidate in Experience Design.