Group Project | 4 weeks | Brand Experience
I played a role in assisting with the concept and strategy of this project. I knew I wanted to create a brand experience in the heart of Miami where Burger King's headquarters is located. Additionally, I am responsible for designing the illustrated logo and RFID wristbands, as well as designing and prototyping the festival website.
Skillset:
Research, Concept, Strategy, UX/UI, Prototyping, Mockups, Logo Design
Tools:
Mintel, Sketch, Photoshop, Illustrator, InVision
Develop a PR-able idea to recruit a new generation of Whopper Lovers and show that 'The Whopper is not crap'
Quality-conscious Millennial and Gen Z-ers do not prioritize, or consider choosing Burger King due to misconceptions of poor food quality. These customers do not have the same level of 'Whopper Love' as those who came before them. The great qualities of the Whopper are unknown to the younger folks.
Create a unique, immersive experience for a younger generation to show the Whopper and Burger King are not crap. They're the sh*t.
The Real Fire Festival
by Burger King is the world's first music festival created entirely by a quick service restaurant. Inspired by the failure that was Fyre Festival, Burger King will organize an even better musical festival that celebrates the Whopper. The event will demonstrate the quality of the Whopper and hijack a cultural icon of this generation, bringing Burger King to the forefront of a younger generations purchasing decision. It will highlight the flame grilled essence of Burger King and the Whopper, while incorporating music and entertaining adventures. Food at the festival will be centered around presenting the Whopper in untraditional ways.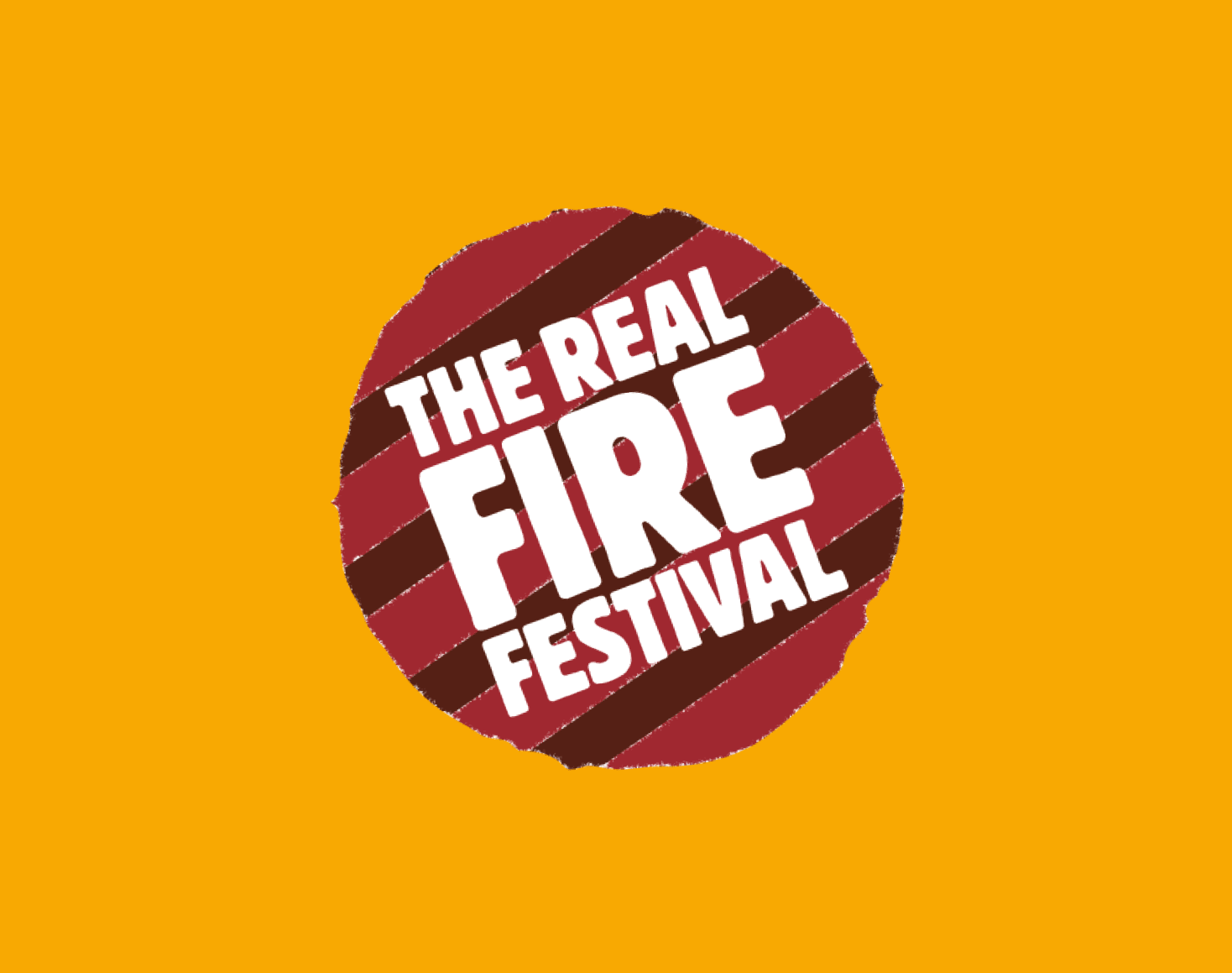 lThe Real Fire Festival will be located on Virginia Key Beach "Island" near Miami, Florida. Attendees to the festival will have prime access to a private beachfront, mountain biking, windsurfing, sailing, and the Miami Seaquarium. Guests will be transported to the island from Miami on a Burger King-branded shuttle. Virginia Key Beach "Island" provides an exclusive getaway feeling without having to leave the country. No need for FEMA tents at this festival, just flame-grilled goodness.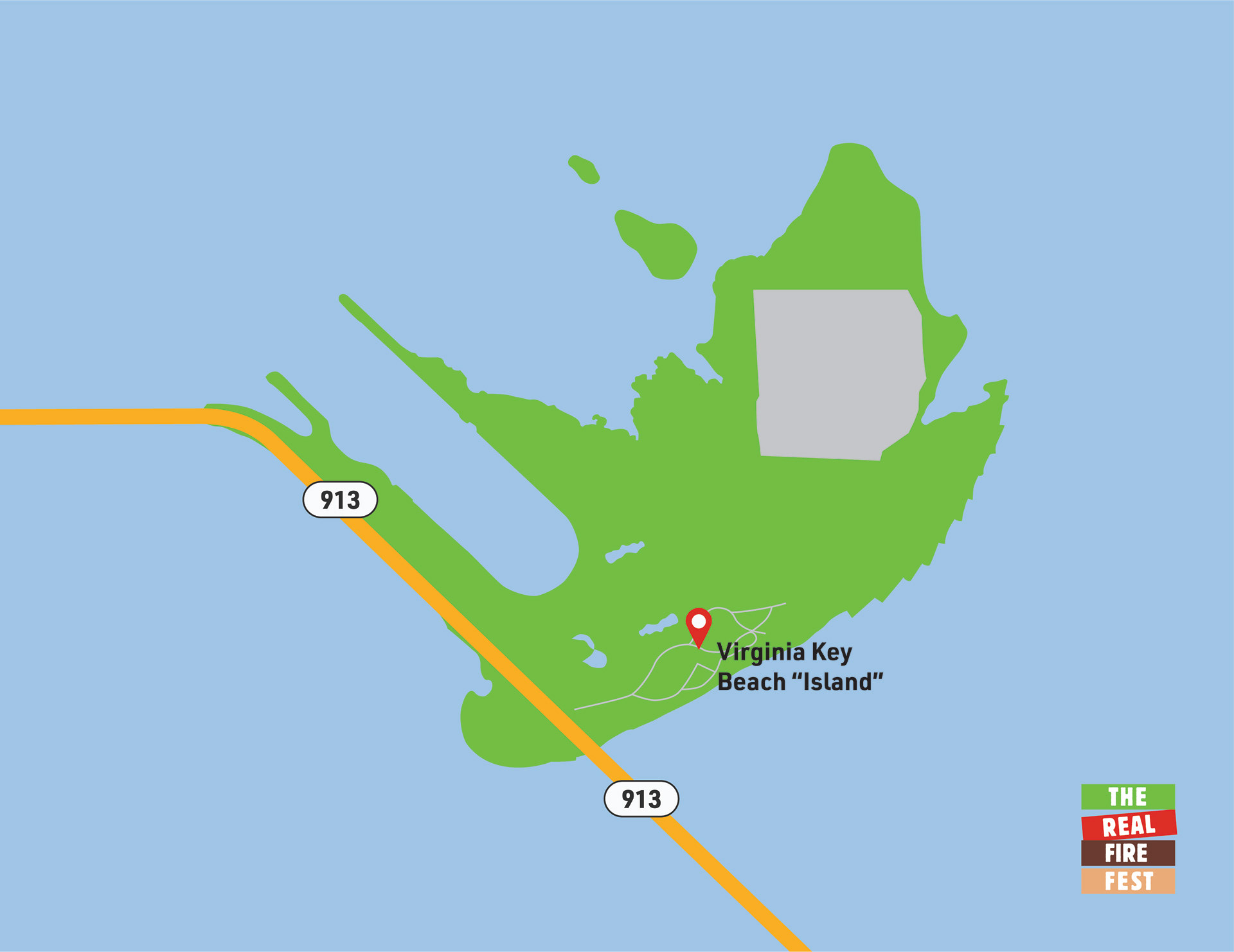 Guests will choose between three different pass options- Early Bird General Admission, General Admission, and VIP.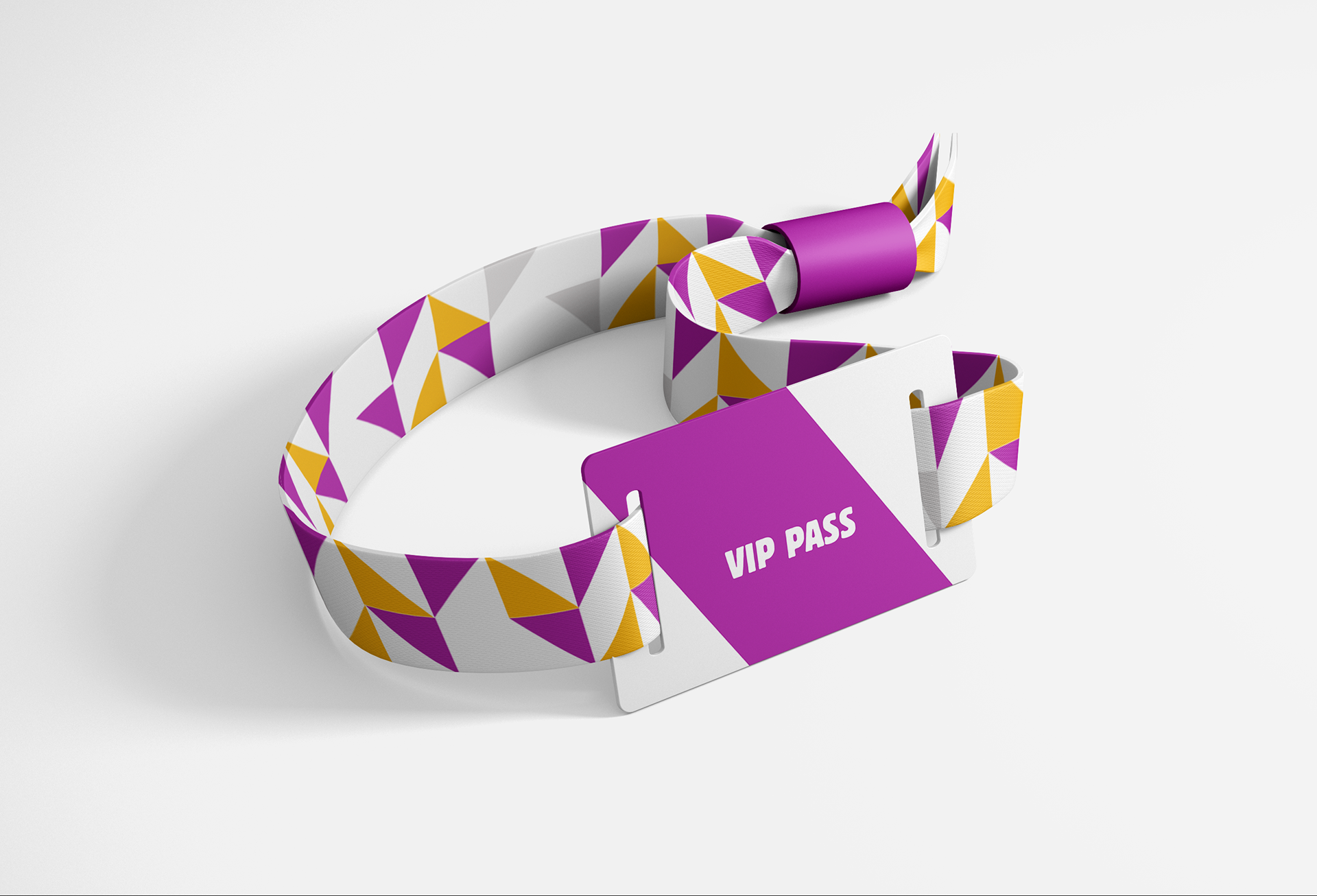 The merchandise will be branded with the festival name while staying true to Burger King brand aesthetics. For example, merchandise color options will include green, red, brown, tan, and white. Unusual merchandise like the hat with backwards typography was designed with Snapchat selfies in mind. When a user takes a picture wearing the hat, the typography will appear in the right format.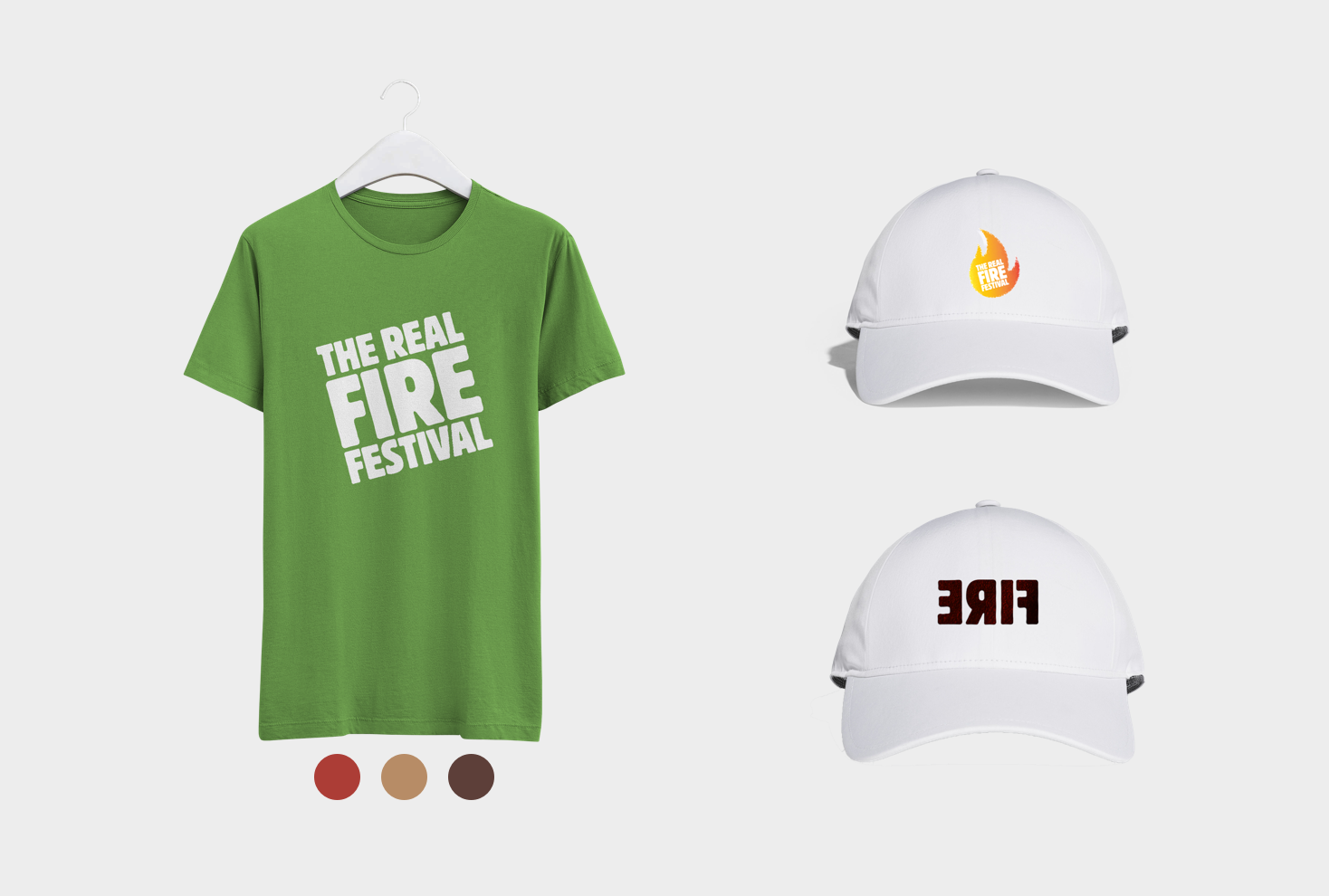 The exclusive 24K Golden Whopper food truck will invite a block-party feeling to the festival. Guests who indulge in the golden whopper will form connections between Burger King and quality food. This experience will prove Whopper grill marks are real and not painted on. 
The festival will feature a Build Your Own Whopper Bar where attendees can craft their perfect Whopper, or try one of Burger King's Legacy Whoppers.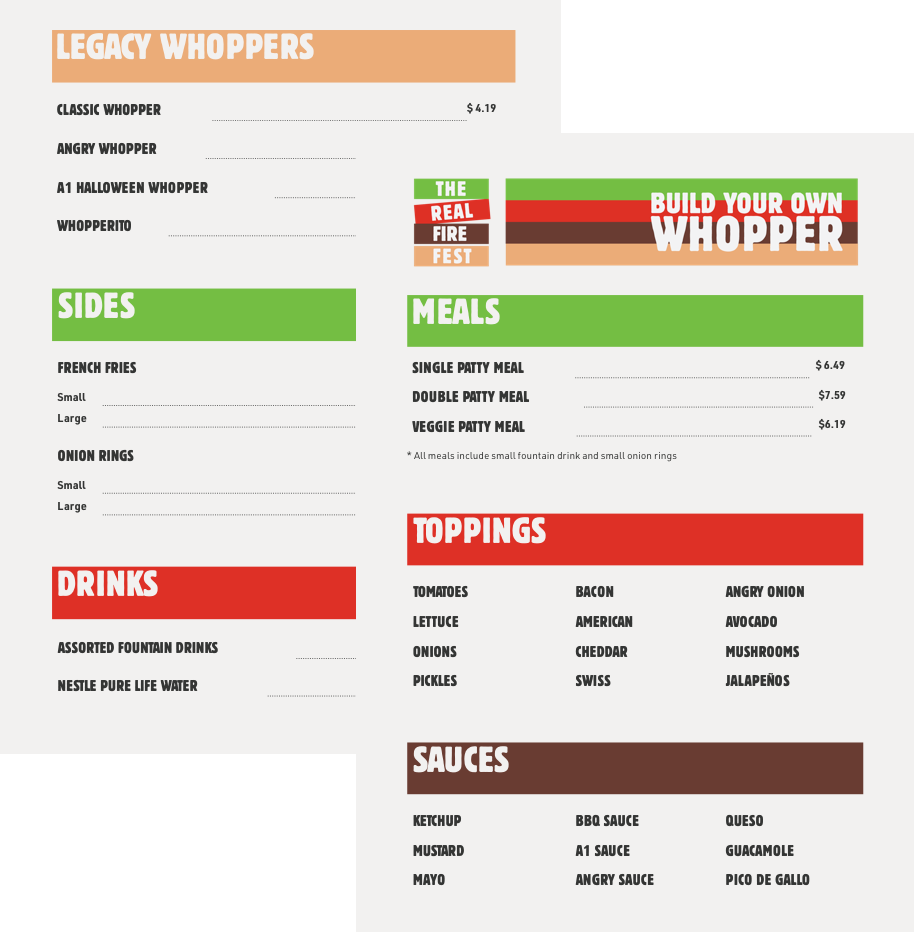 We will launch a website to provide customers with important festival information. Guests will be able to view the lineup of artists and attractions, purchase passes, book a hotel package, or purchase merchandise.